UnionActive Cloud Backup Service is now available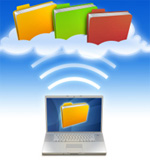 We have launched a complete cloud backup service to help our clients protect their important data. Our cloud backup service includes advanced backup software that can fully automate backing up your email, documents, and data from your local computer or office server.
You can even manage your backups online from any internet connection. Access and download files online, or securely share files with other people through a simple process. Visit www.unionactivebackup.com for complete information on our cloud backup service.
Free cloud backup accounts are available for UnionActive version 3 clients! If your site uses version 3 of our system or you have recently upgraded to version 3, you can get a free UnionActive cloud backup account. For complete details login to your website, go to the admin area > content tab, and click the cloud backup banner. The link has complete details of the offer along with a request form. Use the form to request the free could backup account.